A VERY COOL ORGANISATION
Hielos de Vitoria S.L., as the parent company of our organisation, controls the companies Hielos de Gasteiz S.L. and Catalana de Gels S.L., both devoted to the production and distribution of ice products.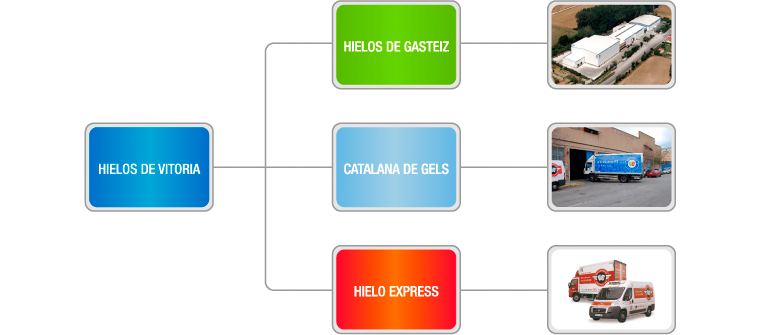 The company Hielo Express, a leader in distribution to the restaurant sector, specialises in door-to-door ice delivery.